Which aspects led you to continuing to further develop the partnership between DMG MORI and FUCHS – right through to DMQP certification?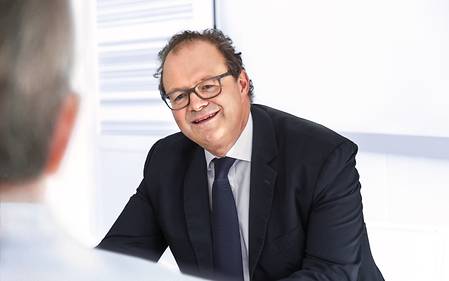 Christian Thönes: During our first joint customer projects in China and Asia, we were able to successfully find solutions to individual objectives together with FUCHS. Already at the time, these solutions also showed a high relevance for other companies – with the corresponding scalability potential. An ever-closer partnership with FUCHS developed out of this successful scenario, from which both have continued to profit from a dozen development projects to date, for example in spindle development.
Stefan Fuchs: Another reason the partnership works so well is that both DMG MORI and FUCHS have many thousands of employees and operate with a decentralized structure at a global level. FUCHS alone is represented by 58 operative companies worldwide. DMG MORI is well known for its worldwide Technology Excellence Centers. This means we both have a very similar approach to day-to-day business, which naturally makes it easier to work together.